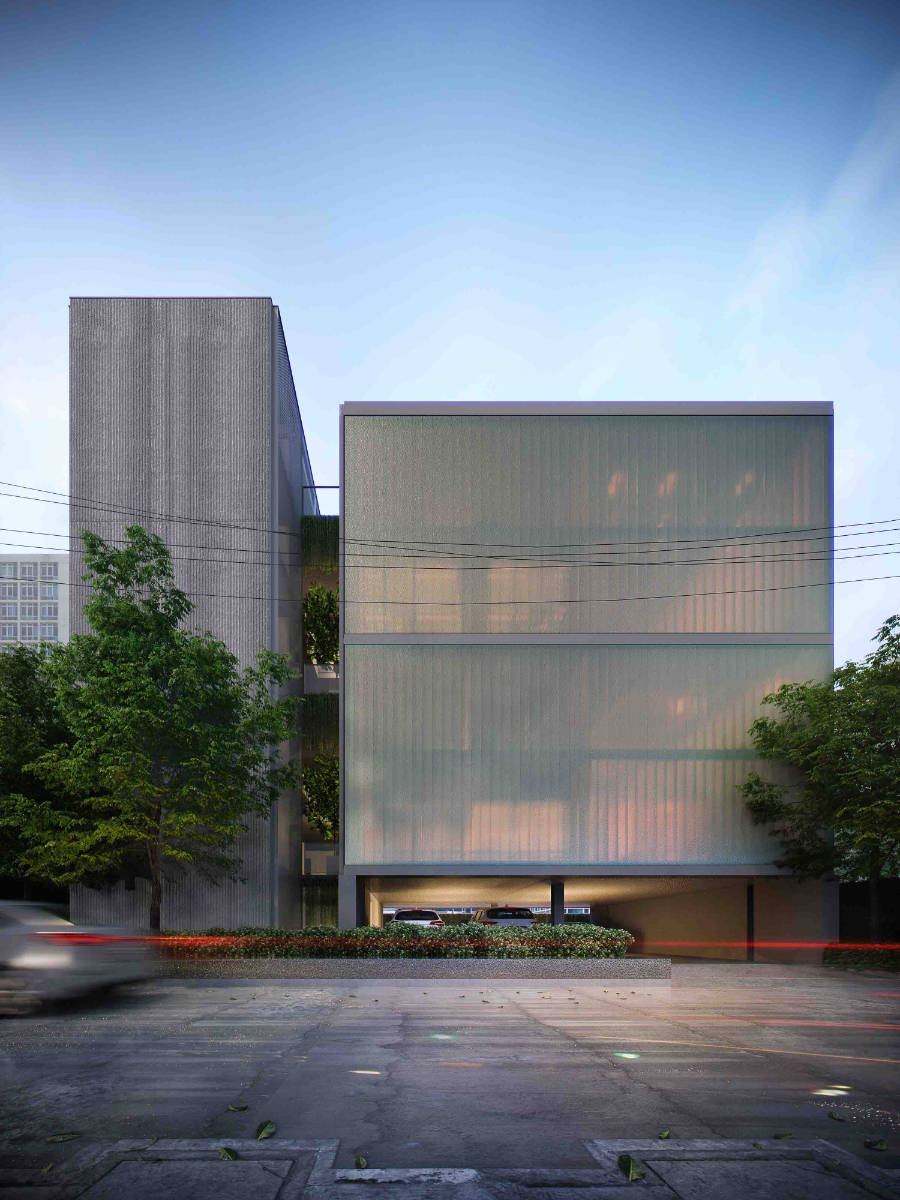 Company Profile
Nextech Connect Co., Ltd., (NexTech) was established by a team of IT infrastructure experts with more than 20 years' experience working at a well-known IT company and specializing in IBM, LENOVO , HP, DELL , Oracle, Microsoft, Symantec, VEEAM and VMWare products.
Beginning operations on Year 2009 with registered and paid-up capital of 45 million baht, NexTech's are located on the 44 Soi Punnawithi 4 Nextech Tower, Sukhumvit 101 Road, Bangchak, Phrakanong, Bangkok 10260.
The commitment of the NexTech team is to apply their knowledge, expertise, and experience to responding to client needs in handling the increasing complexity of IT operations and in developing customer IT capabilities to the fullest extent. Applying a complete spectrum of hardware and software solutions, NexTech aims to constantly improve customer operating efficiency competitiveness by keeping pace with technological and technical advances in the IT field.
MISSION STATEMENT
We seek to ensure our clients get the maximum value from their IT invesment.
NexTech represents and provides expert service support for the following product categories:
Server
Dell

PowerEdge
FX Series
HCI vXRAIL
PowerStore X

HP

Server ProLiant
HCI Simplivity
Next Gen Data Security and Management – Cohesity

IBM

Super Scalar Power10 Entry/Midrange Model

Lenovo

ThinkSystem SR Server
Think Agile HCI VX, HX, MX
Database Appliance
Oracle ODA, Exadata
Oracle SuperCluster
Datawarehouse Appliance
IBM IIAS
IBM PureData (Netezza)
Enterprise Server
Super Scalar Power10 Enterprise Model
Firewall & Gateway
CISCO
Fortinet, Fortigate
Checkpoint
Network
CISCO
Dell
HP / Aruba
Lenovo / Mellanox
PC & Notebook
SAP HANA Appliance
Storage & Tape
Dell

EMC Unity
EMC Datadomain
Dell PowerStorage

HP

Storage MSA, Alletra, Nimble, Primera
StoreOnce

IBM

Storage 5015, 5035, 5300, 7300, 9300
SAN Switches
Flash Storage

Lenovo

Storage DE, DM Series
SAN Switches
Software
Application Middleware

HTTP Server
IBM Websphere
JBOSS (redhat)

Backup

BackupExec
IBM Spectrum Protect (TSM)
IBM Spectrum Protect Plus
NetBackup
Veeam Backup & Replicate
Nakivo

Collaborations

Micorsoft AD Server
Microsoft Exchange
Microsoft M365
Microsoft SharePoint

Database

DB2
Informix
Oracle
Microsoft SQL

Hypervisor

Hyper-V
KVM
Oracle VM
PowerVM
VMWare
AHV

Monitoring

Veeam One
VMWare vRealize

OS

AIX
Linux RedHat
Linux SUSE
Microsoft Window

Replication & HA

Microsoft Cluster
IBM PowerHA
Redhat Cluster
SUSE Cluster

Security

Deep Security
Symantec Endpoint
TrendMicro Endpoint
Bitdefender Endpoint

Software Defined Storage

IBM Spectrum Accelerate
IBM Spectrum Scale
VMWARE VSAN

Virtual Desktop (VDI)
Technical Services
NexTech provides quality service support at an international standard to help you solve problems with hardware,
software, and systems. With our Helpdesk Service, customers can get expert advice over the phone with follow-up
visits, if needed. You can directly contact us at our e-mail address : service@nex-tech.co.th . We provide
Maintenance service to help keep your computer and related equipment in optimum operating condition with a
minimum of downtime.
NexTech ensures fast, reliable service with an expert team dedicated to responding to customer needs whether
system, personnel, tools, equipment, or replacement parts, always fulfilling contractual commitments.
Optimization Services
With a full awareness of ITC technology's continuing rapid evolution and the ever-increasing diversity and complexity,
whether software and hardware or networking and communications, NexTech understands what technology best fits
a customer's requirements and knows the best timing for introducing new technological advances to help maintain
competitiveness and to achieve optimum efficiencies.
You can directly contact us at our Service e-mail address : ess@nex-tech.co.th
NexTech has the technical staff to implement, manage, and maintain new technologies as their introduction becomes
feasible and appropriate. For a customer to train their own staff to the necessary levels of technical competence
represents a significant cost to the company in the time spent training and the resulting delayed implementation. In
addition, the company bears the risk that, after investing in the training of such people, they will leave the company.
NexTech can save all those costs and eliminate the risk. NexTech retains qualified staff, who are ready to service, by
challenging them with solving problems for customers, plus company policies of encouraging them to track
technological advances and of sending them for training by the principles NexTech represents.
We have formed these technicians into a work group that provides Optimization Services to help customers get the
maximum value from their investment in hardware and software, thereby, increasing efficiency and profitability.
Consulting Services
To help accelerate business growth, our seasoned, expert staff can assist with Hardware&Software vendor. Our team
can also help to implement, analysis, planning, and management practices in OS Environment (AIX , Linux REHAT ,
Linux SUSE , MS window2012 R2), Database Environment (Oracle, DB2, Informix , Exadata , MS SQL), Window
Environment (Microsoft Window, Mail System, AD, File Service) , Virtualization Environment (VMWARE , HYPER-V )
and Backup & DR Environment (VEEAM, Symantec BE & NBU , IBM Spectrum Protect , Comvault , DoubleTake)
NexTech staff can also provide professional advice on techniques and solutions that enhance efficiency.
Management
Satima Sucharitvanitwong          General Manager
Vibul Srivijitchoke Presales          Enterprise Manager
Tanatkit Sirimethiranan                Enterprise Solution Service Manager
Our philosophy and commitments to your customers
NexTech seeks to give customers full satisfaction by recommending high-quality products and providing excellent
service support at an international standard. NexTech further seeks to establish long-term relationships that foster
cooperation in a joint effort to help customers develop their capabilities and achieve high operating efficiency
Our commitment to excellence
NexTech aims to maintain excellence in performance through constant tracking of technological innovation, through
ongoing skill upgrading, and through study of progressive methods and approaches.
A commitment to quality products and services
NexTech has complete confidence in the quality of the products and services we provide. We seek to satisfy our
customers in every way possible by ensuring that what we offer yields the highest possible value. Along with our
before-, during- and after-sales service and on-time delivery, we respond promptly when customers need special
assistance.